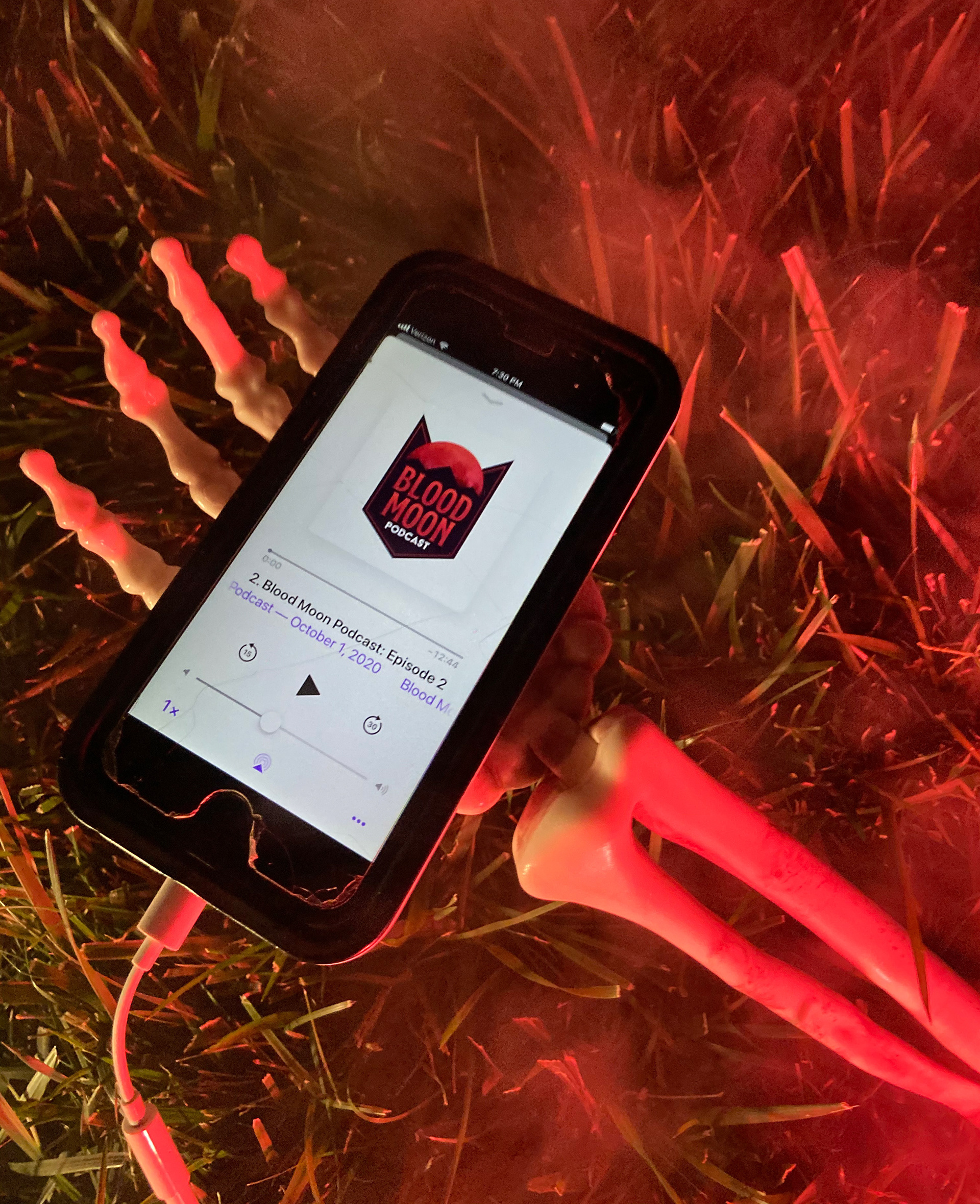 Blood Moon Podcast

brings to life true and fictional stories of the strange and sometimes terrifying. There are three types of stories on Blood Moon; true paranormal experiences

(a black cat story)

, fictional stories

(a vampire bat tale)

and other-worldly accounts 

(an owl story)

.
Listeners are able to submit their story and have it be brought to life. Got a story you want on the show?

Make your submission here.
Blood Moon Podcast is produced and hosted by Andrew Carey.